National Environmental Standards (NES)
The Government introduced legislation in 2012, the "National Environmental Standards for Assessing and Managing Contaminants in Soil to Protect Human Health". The local council may have asked you for a report under the legislation. Geohazard Environmental Ltd can undertake Preliminary Site Investigations, Detailed Site Investigations, prepare Remediation Action Plans and all other contaminated land services for you.
If your land has been used for a hazardous activity or industry you will need to comply with the legislation if you want to:
subdivide
change the use of the land
disturb the soil (i.e. earthworks)
remove or replace a fuel storage system.
NES flow chart (What Consent will I need)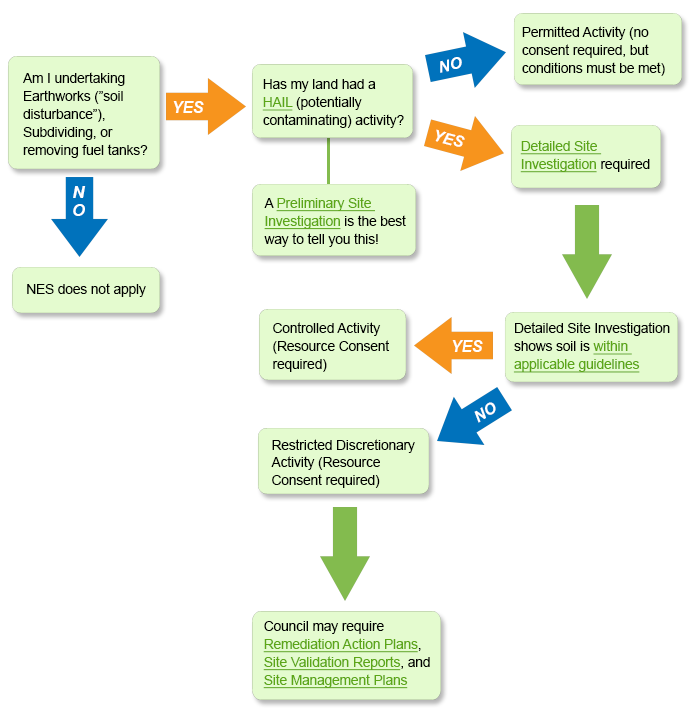 Hazardous Activities and Industries List, a compilation of activities and industries that are considered likely to cause land contamination resulting from hazardous substance use, storage or disposal.
Applicable soil contaminant standards depending on proposed or actual land use, i.e residential, commercial, parks etc. Residential standards are generally lower (more conservative) than commercial guidelines.